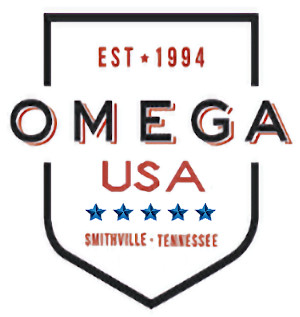 We are a growing company that is looking for individuals that are eager to work & grow with our company.
The Company:
Our company was established in 1994. We are the leading producer of uniforms for the Department of Defense.
Our Mission:
We have a 2-fold mission at Omega USA
First, we are in the business of Equipping Americans Hero's. We do not just make a pair of "pants" at Omega USA, we make uniforms for our Soldiers, Sailors, Airmen and Marines. They are our American Hero's and they deserve our absolute best.
Second, we are building a Great Place to Work. Our greatest assets at Omega are our Teammates. We are creating a workplace that is filled with highly engaged Teammates who take pride in the customers we serve; take pride in the quality of the work we produce and are committed to each other.
The Position:
Sewing Machine Operators
Mechanic
We Offer:
Paid 2 weeks' vacation
Paid Medical, Dental, Vision

After 60 days of employment

6 Paid Holidays

After 90 days of employment

Voluntarily benefits

Cancer, Accident, Life, etc
Salary:
Start pay $12.00 with a potential up to $18.00
The Location:
215 South Mountain Street Smithville Tn 37166
615-215-6504
Why Should You Apply?
Climate Controlled Building
Opportunity to Grow with the company
Great Benefits
A company that cares about its employees